The International Organisation of Pension Supervisors (IOPS) is an independent international body representing institutions involved in the supervision of private pension arrangements. Read more...
Members only area

Open to all Governing and Associate Members, this password-protected community site facilitates the exchange of ideas and provides access to meeting documents.
Working Papers on Effective Pension Supervision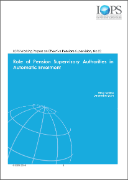 The IOPS Working Papers series, launched in 2007, aim to fill a gap in pension research by highlighting a range of challenges to be met in the development of national pension supervisory systems.
Journal of Pension Economics and Finance

Published by Cambridge University, this academic journal focuses on the economics and finance of pensions and retirement income.
Database of complementary and private pensions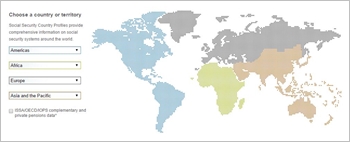 The ISSA/OECD/IOPS Complementary and Private Pensions Database is publicly available on the ISSA website.
Contact Us
The IOPS Secretariat is hosted by the Organisation for Economic Cooperation and Development (OECD):
2 rue André-Pascal
75775 Paris Cedex 16
France
For information please contact:
Tel: +33 1 4524 8250
Email: caroline.lam@oecd.org
| | |
| --- | --- |
| © 2019 International Organisation of Pension Supervisors | |